Welcome to Bibstone Blacksmiths, a company which is passionate about crafting beautiful contemporary and traditional pieces through the timeless craft of blacksmithing.
Set up more than 10 years ago by Paul Sheppard, Bibstone Blacksmiths has grown and developed in every way; through our skills, our team, our products, our location coverage and our dedication to delivering fantastic items coupled with a genuine care for our customer's and their requirements.
When Paul started his career, having a love of horses led to the aspiration of becoming a farrier – a traditional and related craft to care for horses' feet and make and fit their shoes. During his training with the forge, hammer and anvil, his passion for the centuries-old art of blacksmithing was sparked.
Paul completed his National Diploma in Blacksmithing and Metalwork at Hereford's internationally acclaimed Blacksmithing College. His intuition in the craft and his exceptionally high standards and attention to detail has resulted in him becoming an approved journeyman of the Worshipful Company of Blacksmiths. Paul is also a member of the British Artists Blacksmiths Association.
His enthusiasm for his work is infectious both within the Bibstone team and with all the customers who we work with. Developing designs and exploring possibilities are aspects of the job which the whole team loves. This passion, combined with the enjoyment of attention to detail, makes for a highly skilled delivery of some very unique items.
Most items are crafted from mild steel though we can turn our hands to almost any kind of project which may involve other metals, glass or wood. We craft small interior pieces to large exterior installations and from the purely functional all the way through to the purely decorative.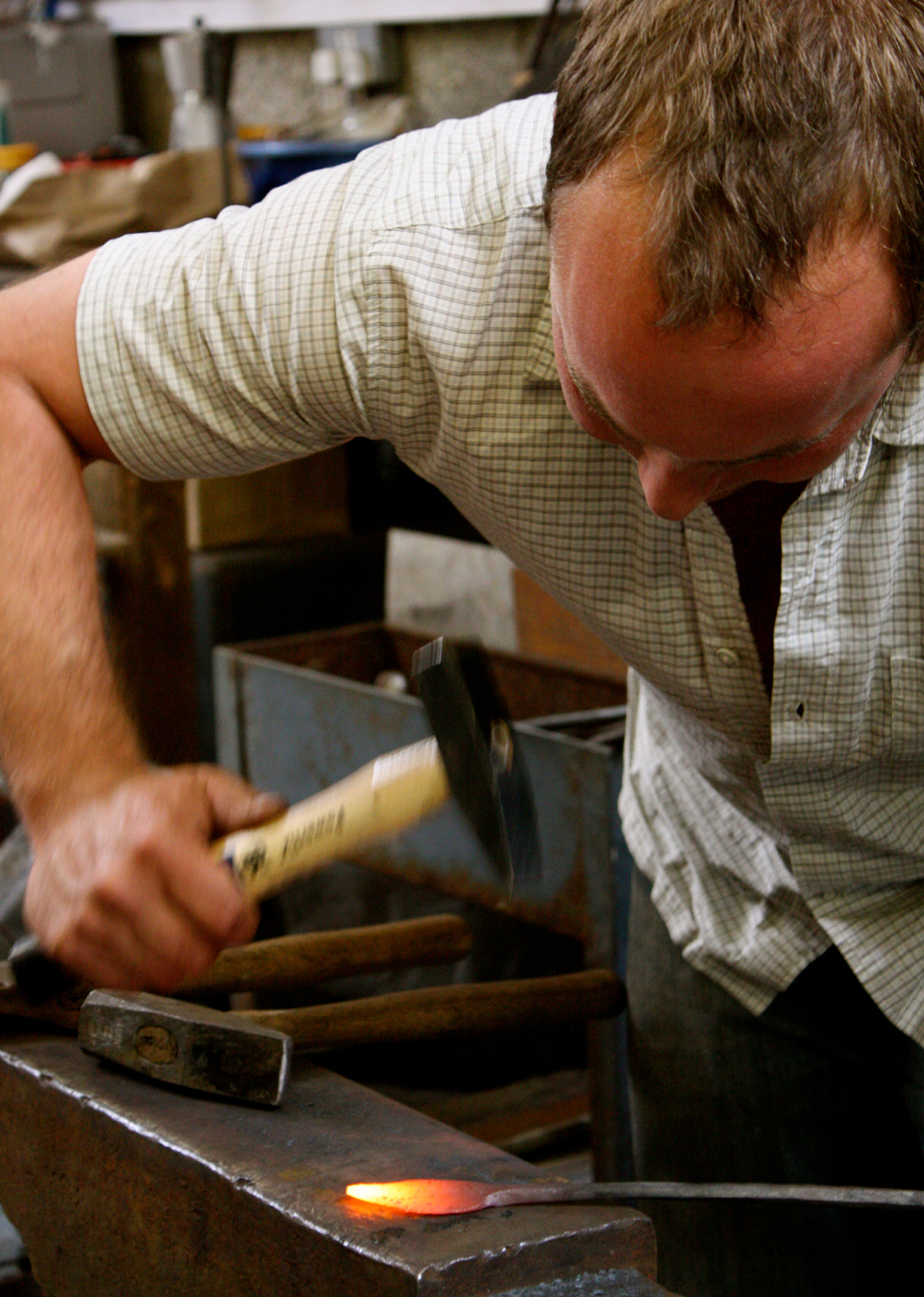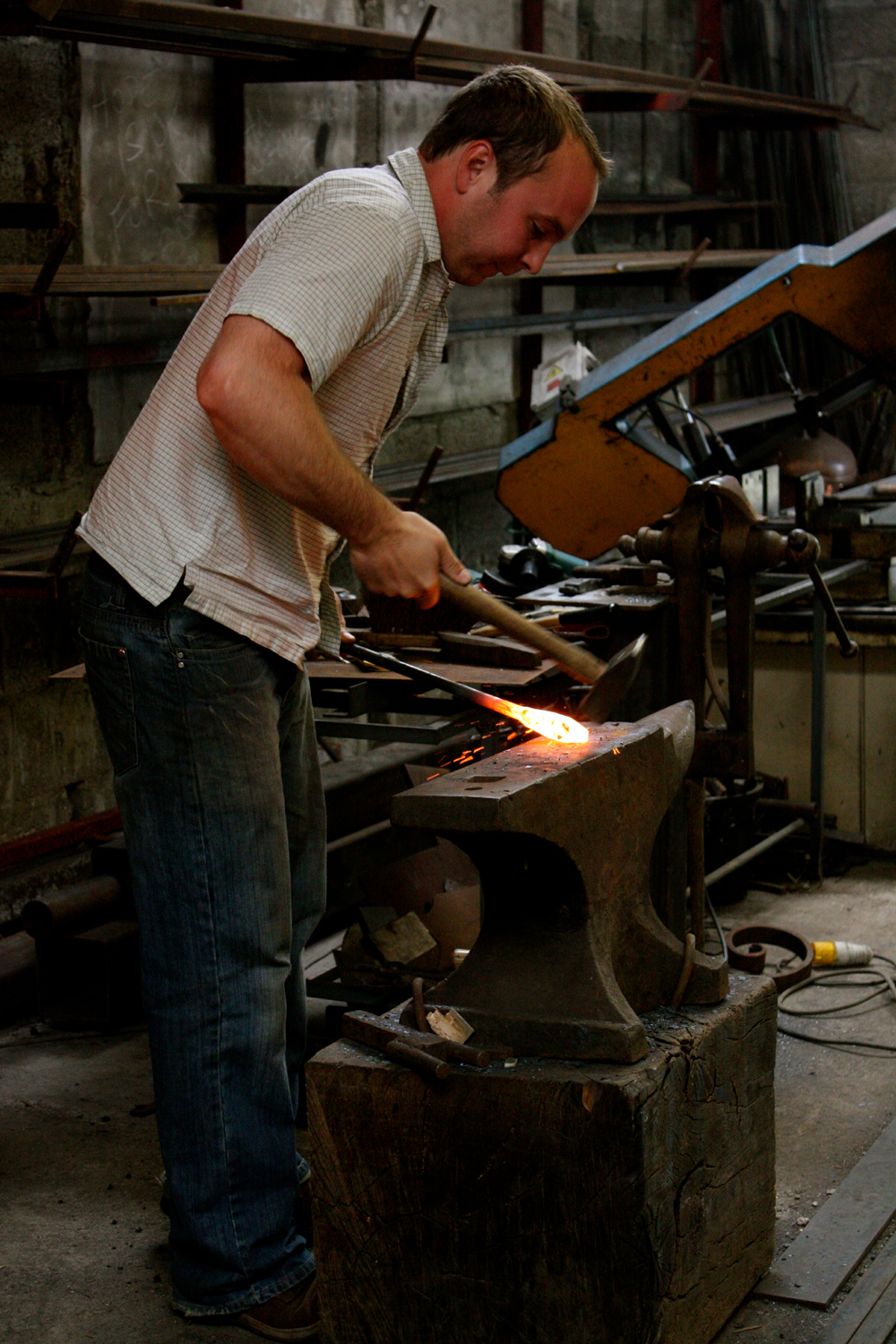 Our Designs
We design every project so that it is unique to each client and their desires. Over the many years we have been delivering our blacksmithing work we have always strived to achieve customer satisfaction as well as value for money. A lot of our work comes through repeat business or word of mouth which is testament to our work and customer service. To hear from some of our customers take a look at some of our testimonials; we are sure you will not be disappointed.
Working with metal is a fascinating process. We are always learning and we love to be challenged with new ideas and designs and combining materials to make attractive pieces. Over the years we have worked with glass, brass, stainless steel and copper to create bespoke architectural and ornamental ironwork and artistic commissions.
We are also of course happy to work with designs customers already have, as well as detailed drawings from architects.
We love to study our craft and we glean information from both the past and the present in order to improve our work and the way we work. As a member of the British Artists Blacksmiths Association, Paul regularly receives publications which are inspiring as they showcase high quality older projects alongside the most modern items.
Regardless of the constant learning and developing, some things will always remain the same and that is our precision and dynamic craftsmanship. Please visit our portfolio page to browse through some of our designs.
Based in a workshop 5 minutes from junction 14 of the M5, we are ideally situated along the M5/M4 corridor to encompass a wide area which spans Bristol, Bath and Gloucester.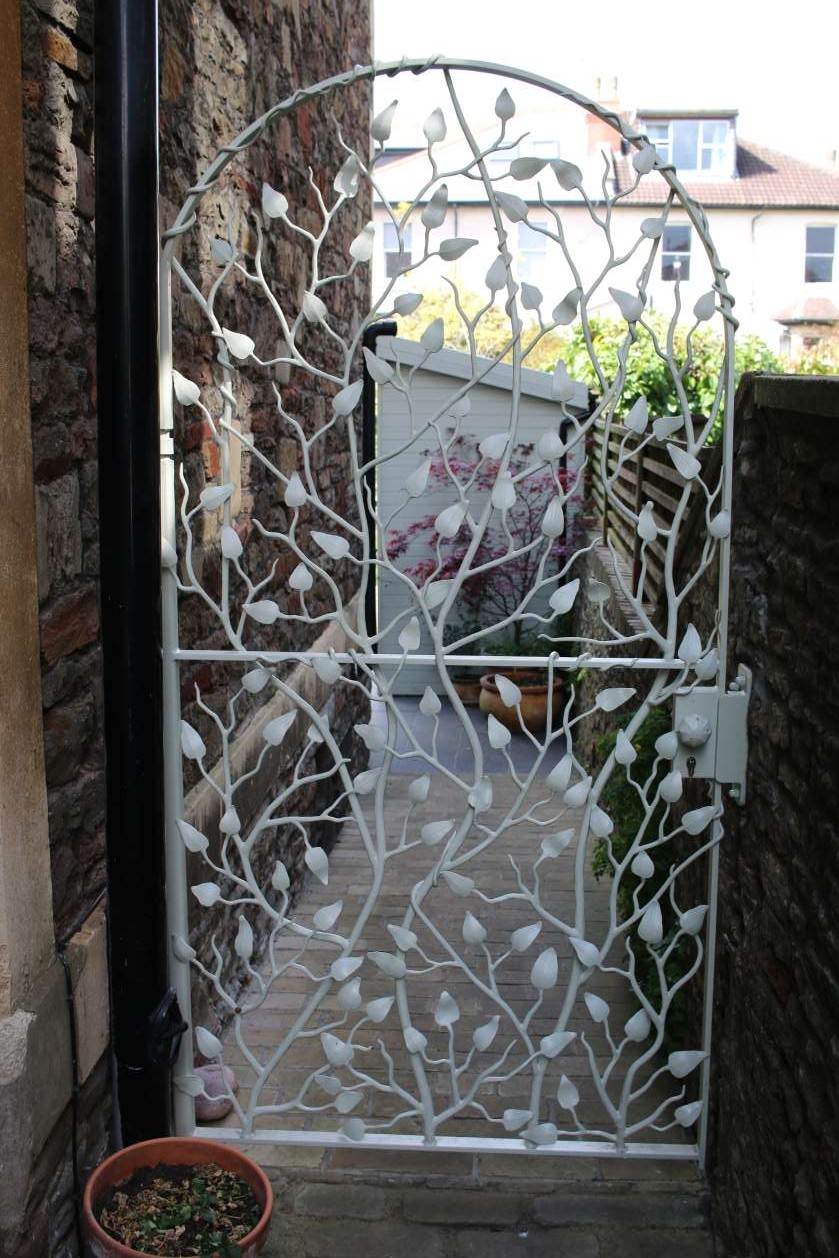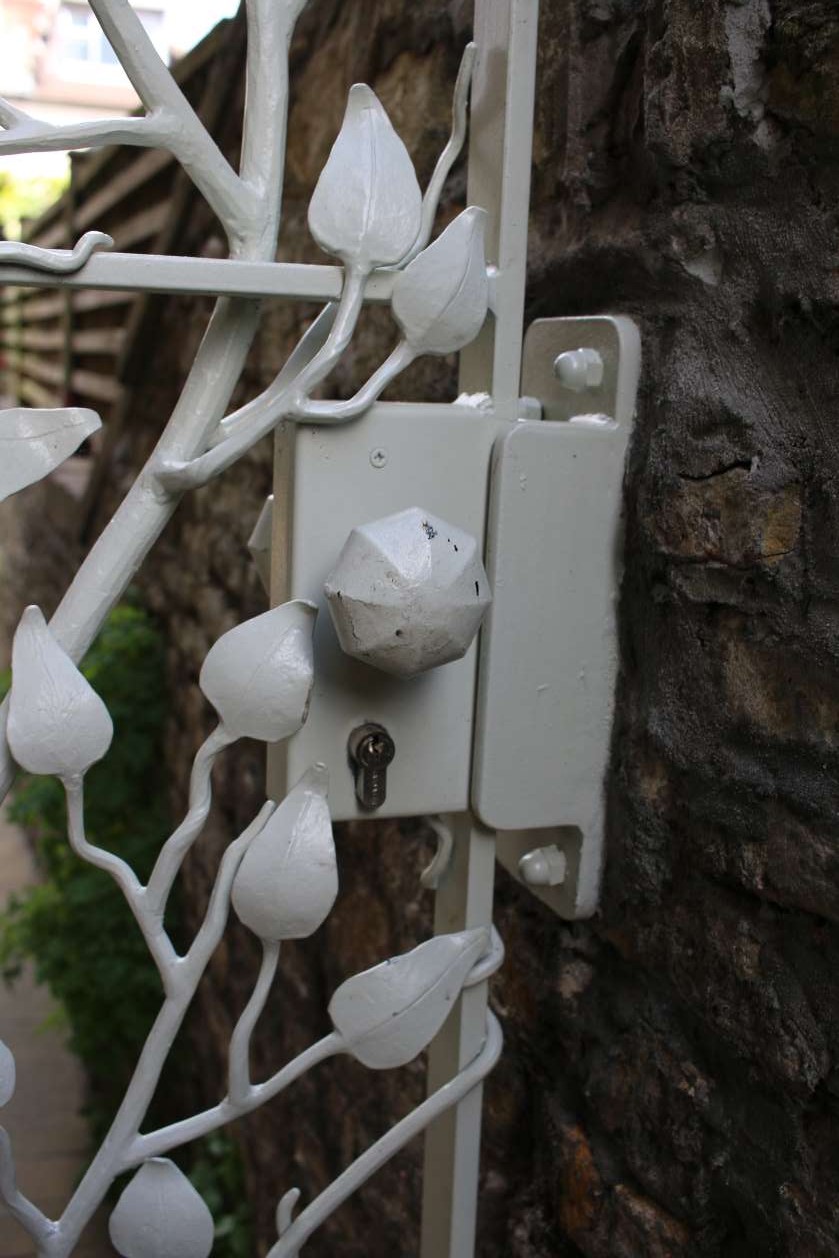 I have created a diverse range of items over the years. From candlesticks to ornate gates and fire tool sets to large elegant balconies. I enjoy the challenge of meeting my customer's requirements. No two jobs are ever the same!